LMA24 | April 3-5, 2024 | San Diego, CA
Get Ready to Go All In
Join us at the largest global meeting exclusively for legal marketing and business development professionals!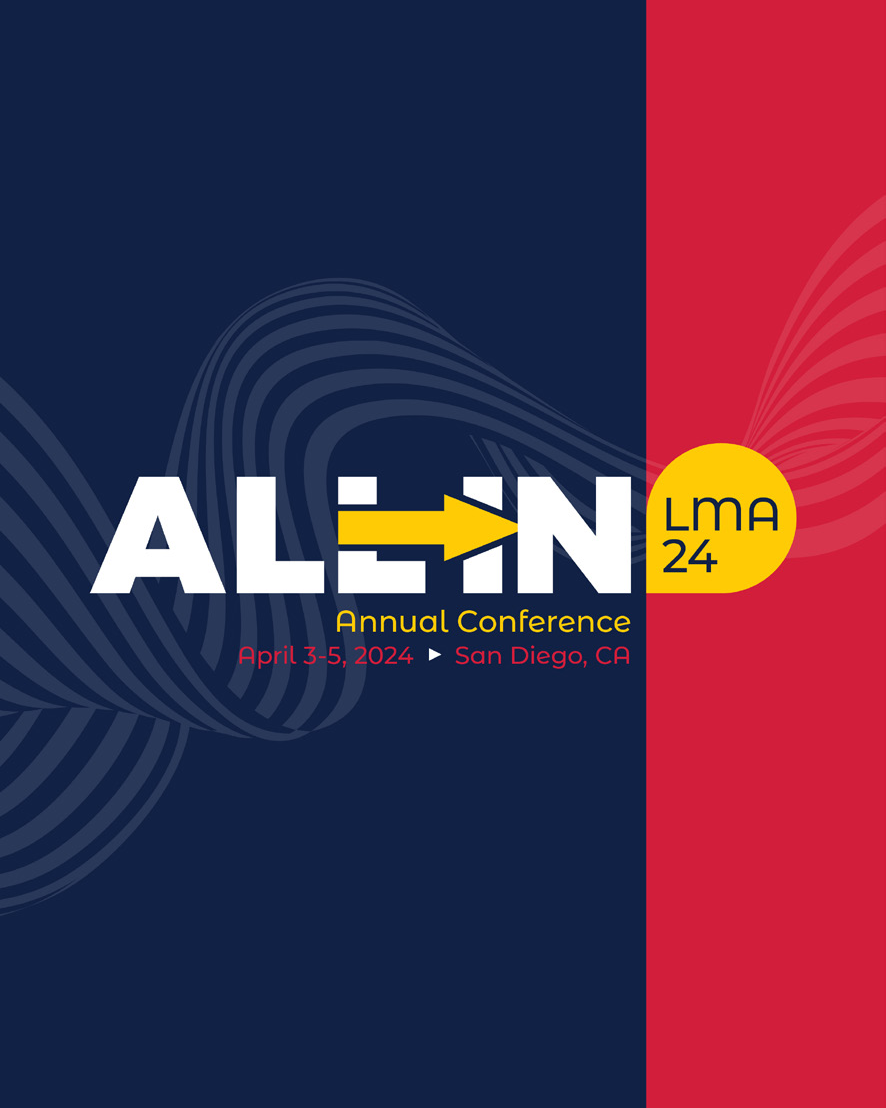 LMA Annual Conference
It's time to take it ALL IN! Bring your expertise to the largest in-person audience of legal marketing professionals in the world. Exhibit and sponsorship opportunities will be available for LMA24. Click the button below to view our partners from previous conferences or contact our sales team to learn more.
Exhibit and Sponsorship Information
Keep an eye out for more information within the next few weeks.